Upon the invitation of Patriarch Bechara Boutros Al Rai, Mr. Tristan Azbej, State Secretary for the Aid of Persecuted Christians and the Hungary Helps Program and Mr. Péter Sztáray, State Secretary for Security Policy participated on 18 June 2021 to the opening ceremony of the educational and cultural complex built with Hungary's support in Aintoura, Lebanon.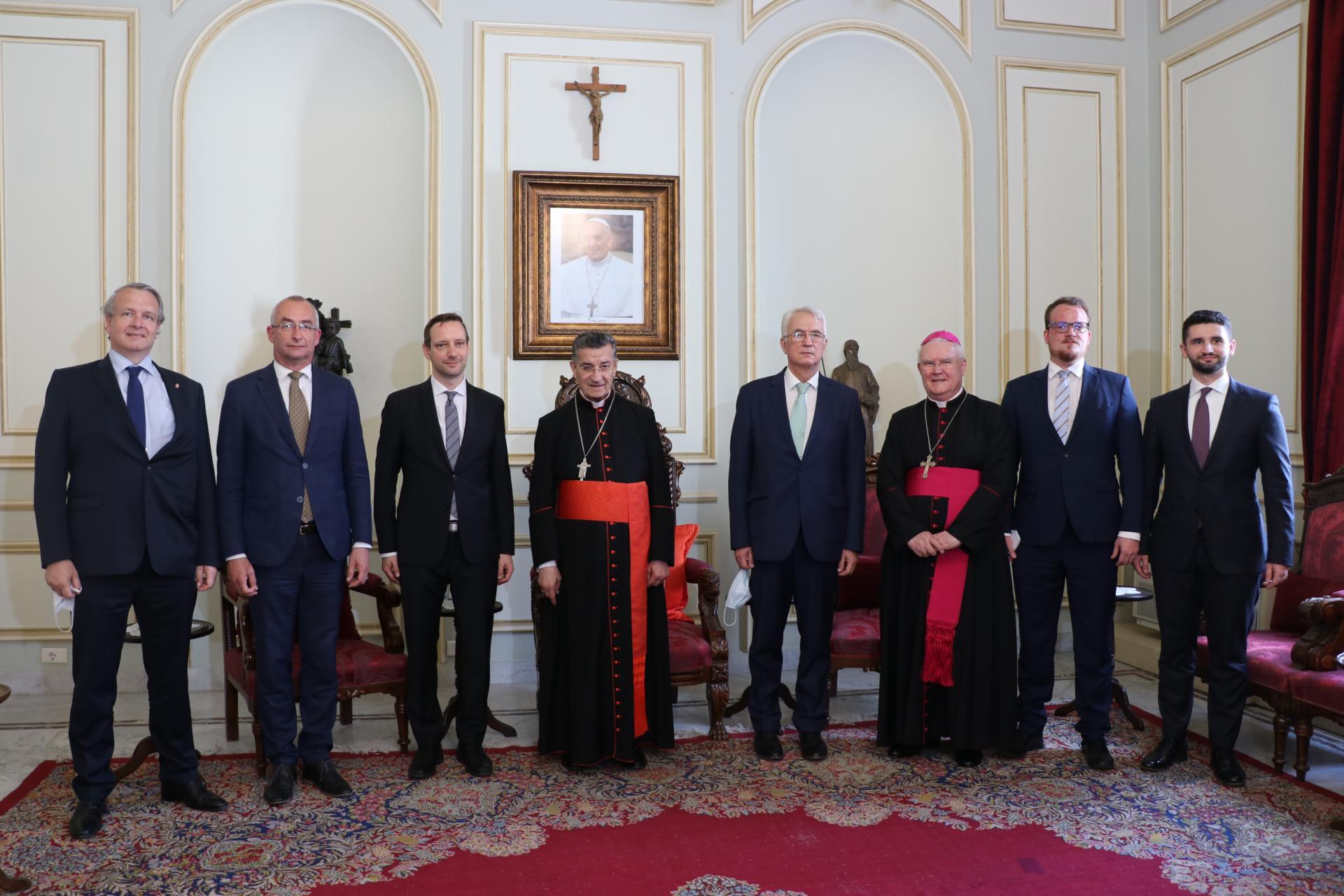 Photo: Prime Minister's Office 
The project was funded by a 2.2 million dollar donation of the Hungarian Government through its Hungary Helps Program to the Syriac Maronite Church of Antioch to renovate the 17th century monastery. The center will serve as an educational and cultural center in the region, contributing to the improvement of the employment possibilities of women and youth by providing musical, gastronomical and art crafts trainings.
The institution supports the Christian communities of Lebanon by creating opportunities for them in place and thus allowing them to stay in their homeland in line with the policies of the Hungarian Government aimed at taking the help to where it is needed. In his statement at the opening ceremony, Patriarch Bechara Boutros Al Rai expressed his hope that the renovated church and monastery will serve the prosperous future of the local Christians and thanked Hungary for its support.